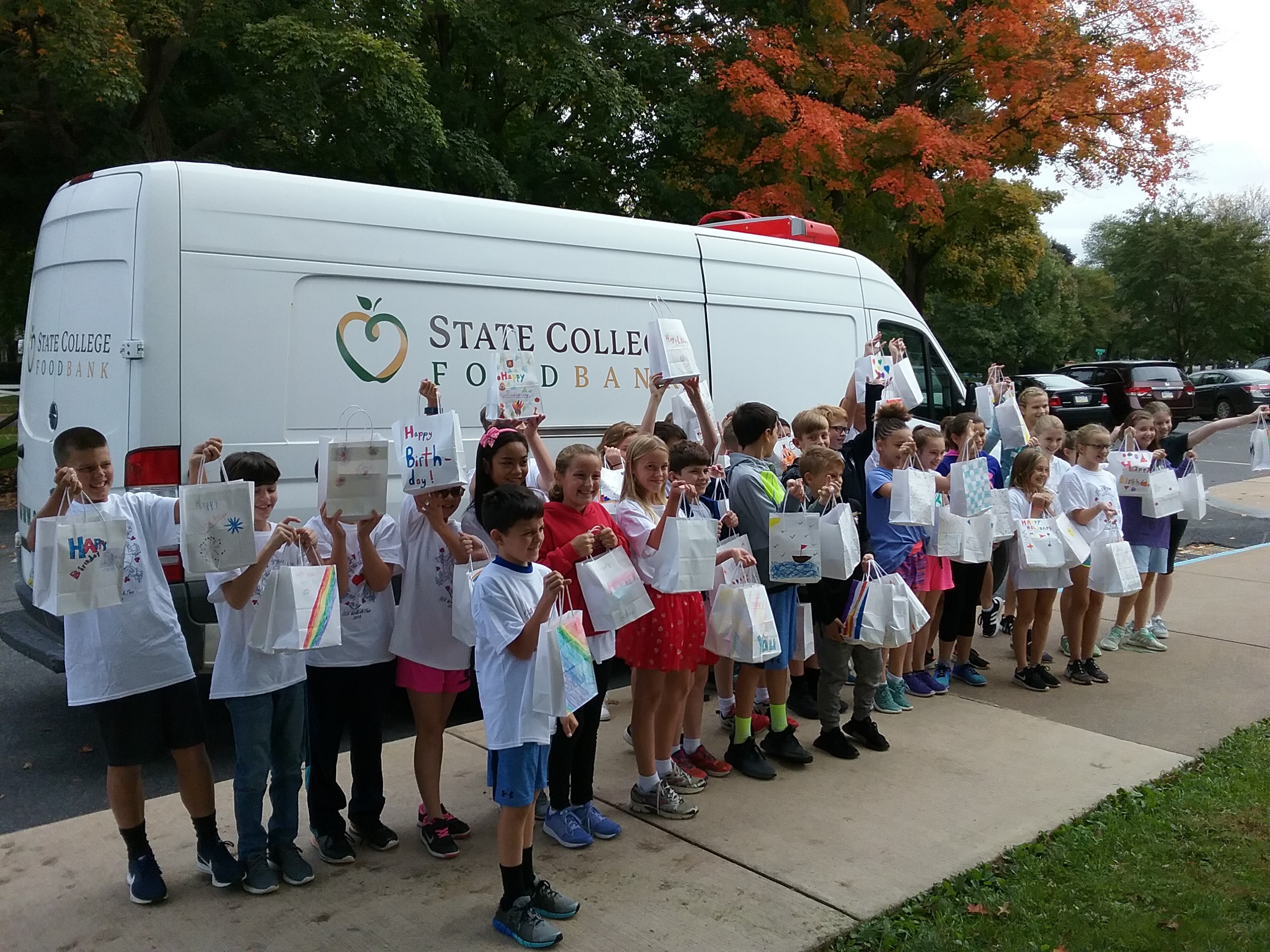 Did you know... that 70% of the Food Bank's food comes from local donations?
Thanks to the wonderful local contributors to the State College Area Food Bank, including:
Clubs and Organizations
Giant Food Stores, Inc.
Individuals
Aldi
Sam's Club
Crumbl Cookies
Target
Walmart
Wegmans
Weis Markets
Feeding America programs channel overstocked or package-damaged products to organizations like the Food Bank. The Feeding America program, administered through the Central Pennsylvania Food Bank in Harrisburg, provides our Food Bank with key items like cereal at a very low cost.
The local Crumbl Cookies donates surplus cookies that are distributed to clients. Many are extremely pleased to have a treat like this for their household.
Local Target and Walmart stores also donates items to the Food Bank. Products like toilet tissue or an eight pack of soup that have damaged packaging are saved for the Food Bank. Sam's Club provides meat, deli and bakery items that are near their sell-by date. Volunteers pick up donations once a month and distribute them to clients.
Thank you Clubs and Organizations, Giant, Individuals, Aldi, Sam's Club, Crumbl Cookies, Target, Walmart, Wegmans, and Weis for contributions to needy citizens in Centre County.